This Thanksgiving, Steve and I headed back east. It was the first time I had been back since 2013! We visited Steve's family all over Maine and spent some much needed time with college friends in Boston. Even though it was a jam-packed trip it was amazing spending time in a beautiful state with loved ones. We drove up and down Route 1 and had beautiful views of the rivers, bays and forests that are quintessential Maine. We spent a few nights in a cabin in Orrington where we had picture perfect views of a lake. Unfortunately we missed peak foliage but we did get to enjoy crisp fall air and lots of real apple cider.

Lately, when work gets tough and life is downright exhausting, I fantasize about going back to Maine for a vacation. I daydream about visiting Steve's family camp, chowing down on lobster rolls and picking fresh blueberries right off the bush. I hope I can visit earlier in the fall to see the foliage in a few years when I've finally finished grad school and my life doesn't revolve around semesters. In the middle of this reminiscing, I stumbled upon the artist
Caren-Marie Michel.
Her work focuses on Maine landscapes (and even a Boulder, CO one too). I love how well she captures the colors and stunning scenery of Vacationland.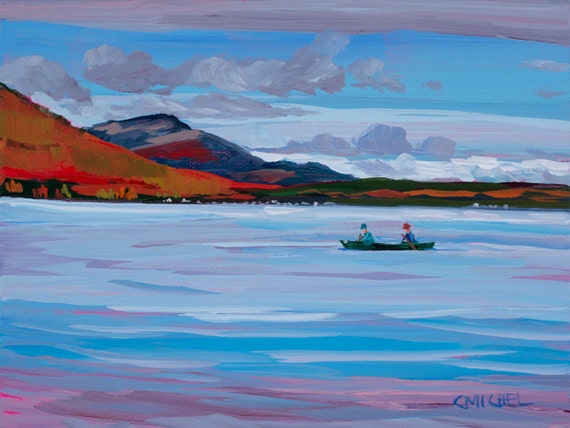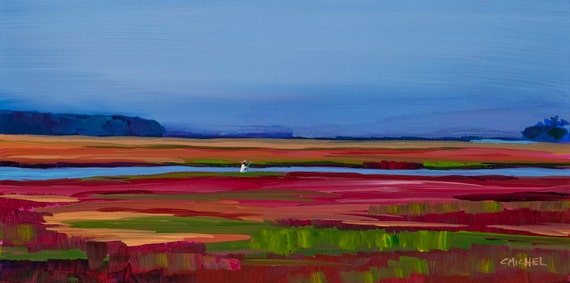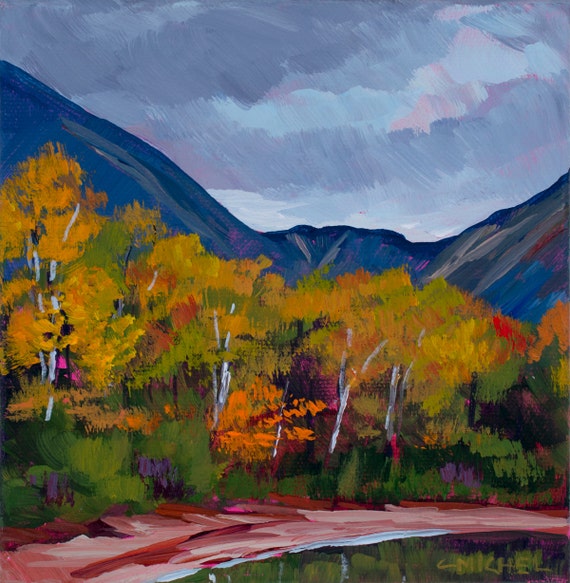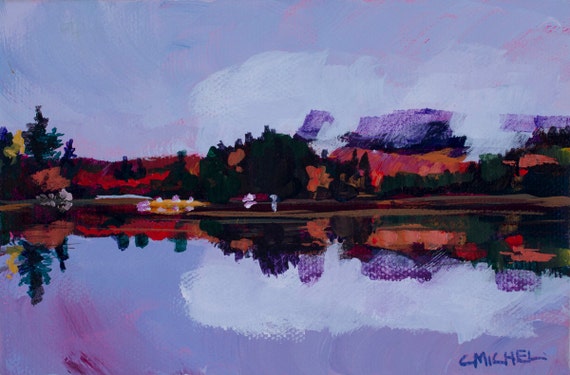 Her pieces are really affordable and I'm hoping to pick one out soon so I have a little reminder of one of my favorite places in the world. You can check out more of her work on her
blog
, her
Etsy page
or her
website
.